YOUR AGENCY FOR PROFESSIONAL COMMUNICATION
media.works is your partner for professional communication:
We advise you on topic and communication planning.
We optimize structures and processes with you.
We orchestrate your operational communications work for you.
We realize the customized newsroom with you.
We are specialists in communication work for works councils.
We are specialists for the communication of works councils
At media.works, we are convinced that effective communication is the key to success for any company, any organization. That's why, for 25 years, we have been offering comprehensive communication solutions tailored to your individual needs and helping you achieve your goals.
In recent years, we have specialized in strategic consulting and operational support for works councils in their communications work.
media.works is owner-managed and independent. We rely on a network of partner companies and project work with freelance specialists.
Integrated communication for your company with and without newsroom: Achieve maximum effectiveness of your communication activities with efficient and effective use of your resources! (German only)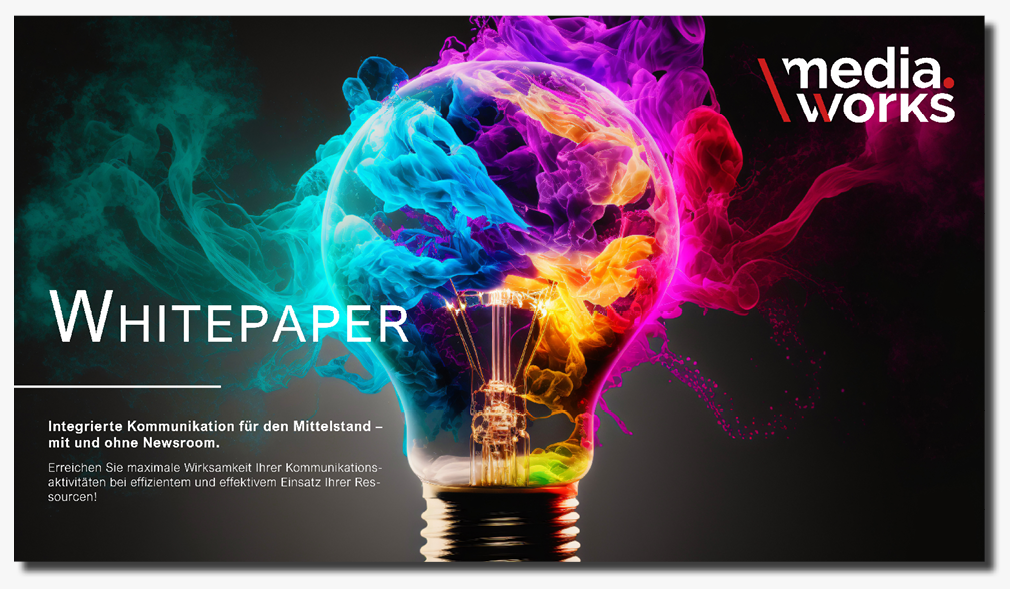 ARE YOU READY TO TAKE YOUR COMMUNICATION TO THE NEXT LEVEL?
Contact us today to schedule a free consultation and find out how media.works can help you. Whether it's for a works council, small business, non-profit organization or corporation, we have the expertise and passion to work with you to communicate effectively and achieve lasting success.