THE OK COMMUNICATION SYSTEM
Gain transparency and create new freedom!
Plan and manage your communication transparently and as a team.
Design productive topic and editorial conferences.
Improve the flow of information and exchange ideas.
Optimize workflows and processes.
FREE STRATEGY SESSION
Learn now how you can use the OK communication system in your company!
Hannes Boekhoff
Managing Partner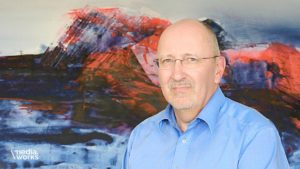 East Frisian from Leer, family man, journalist;
First professional years at the "Ostfriesen-Zeitung";
1989 to 2003 senior editor and economic policy correspondent at dpa Hannover;
2003 to 2016 Vice President Media Relations Continental;
2016 until today Managing Partner of the communications agency media.works in Langenhagen.
You want to:
Be successful and have fun at work.
Survive well in a digitized communications world.
Get recognition for your work in the company.
Act at eye level with other departments.
Have sophisticated and imaginative communication.
Avoid conflicts and profound changes.
You shall:
Leverage tight resources to meet growing demands.
Overcome boundaries of communication and marketing.
Adapt communication strategy.
Develop a digitization strategy.
Address diverse target groups with precision.
Create value and demonstrate value creation.
Address fears of change.
The OK Communication System
In the first step, we analyze the current state of your communications organization and work together with you in dialog. We focus on simple questions about strategies and structures, planning and processes, knowledge and values. We then work with you to develop a target description. This includes, for example, the definition of key topics, target groups, channels and formats as well as roles, tasks and responsibilities. But it's also about how you communicate with the top management, work together as a team, and cooperate with other departments.
2. ORCHESTRATE & COMMUNICATE
In the second step, we orchestrate communication with you through a triad of medium- to long-term theme and event planning and content development. For this we use our tool "newsroom". We use it to map your organizational and work structures. This creates the basis for a transparent and structured exchange of ideas, planning and content. It is also the basis for productive topic, planning and content meetings. Everyone knows at all times what is pending and what needs to be done. As a result, content can be played out in a concerted manner and events can be used as targeted platforms.
YOUR JOURNEY – OUR STEPS.
FOR SHORT ROUTES TO THE DESTINATION.
(Video is available in German only)
GET MORE INFORMATION HERE.
Take a look at our presentation with all relevant information. (German only)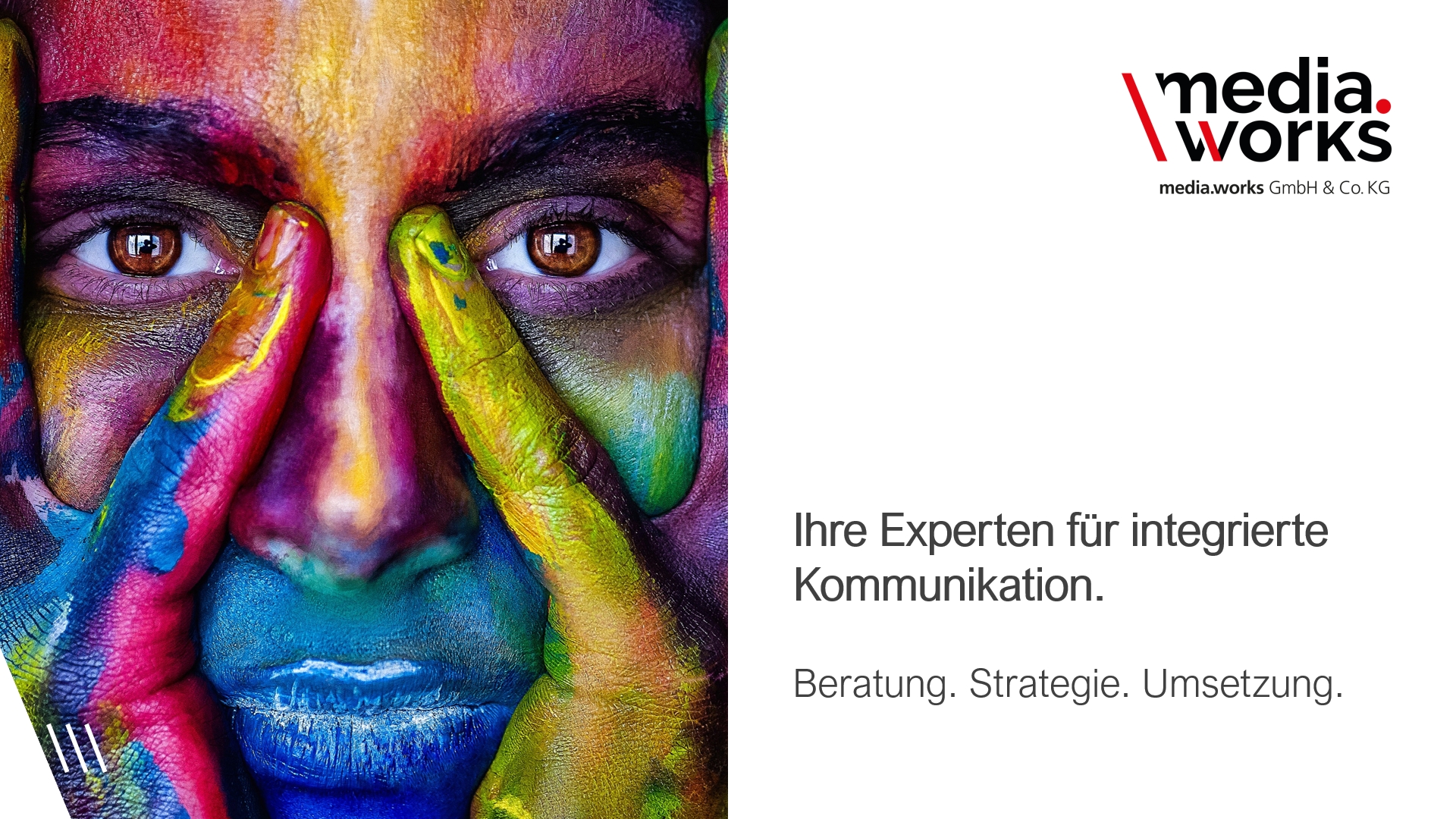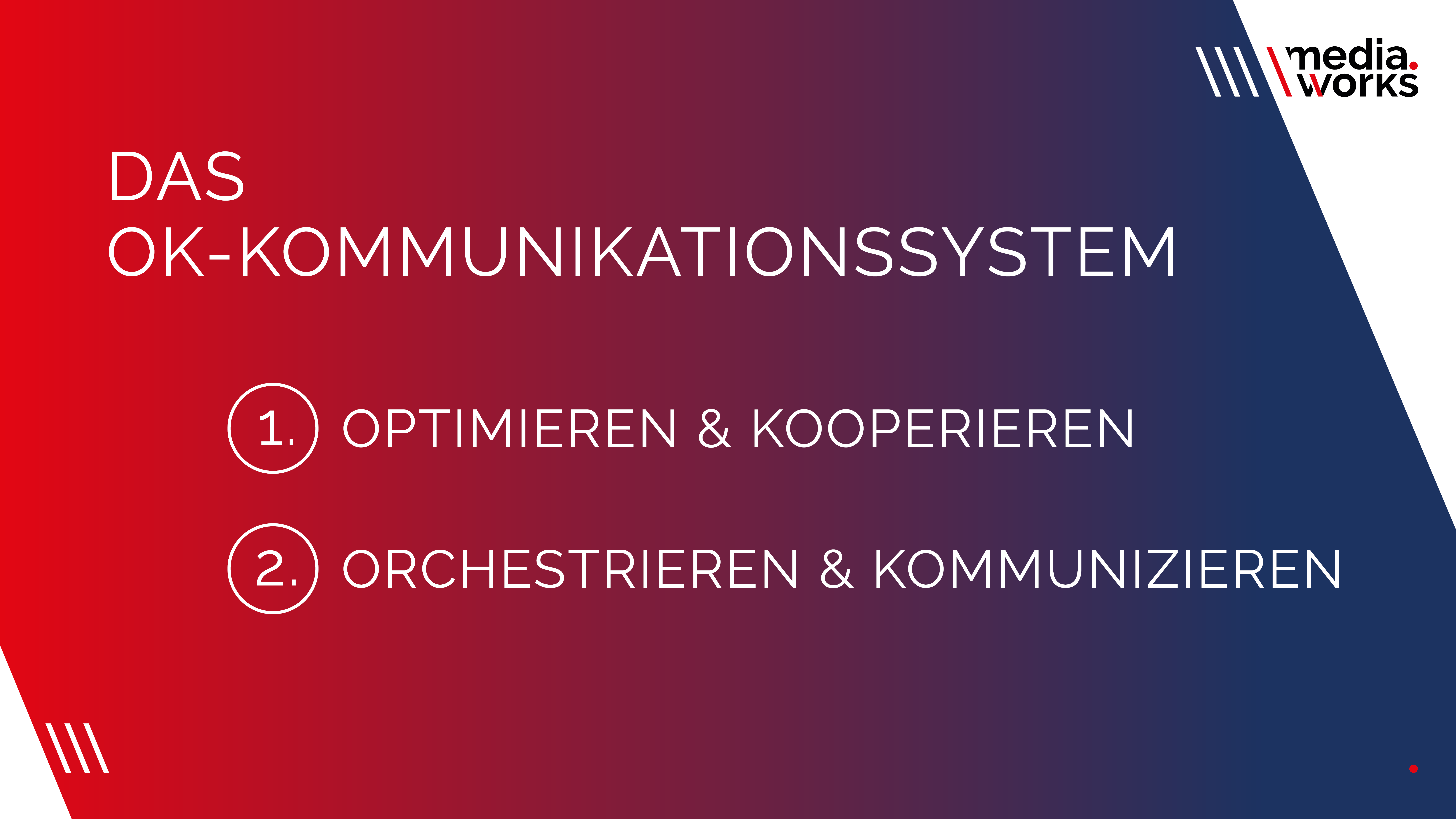 MAKE AN APPOINTMENT NOW
Gain transparency and create new freedom.